The Travelers bench
The Travellers bench was designed as a creative approach to hallway seating with a selection of storage as a last stop before you go out the door.
"It's a dangerous business, Frodo, going out your door. You step onto the road, and if you don't keep your feet, there's no knowing where you might be swept off to"
J.R.R. Tolkien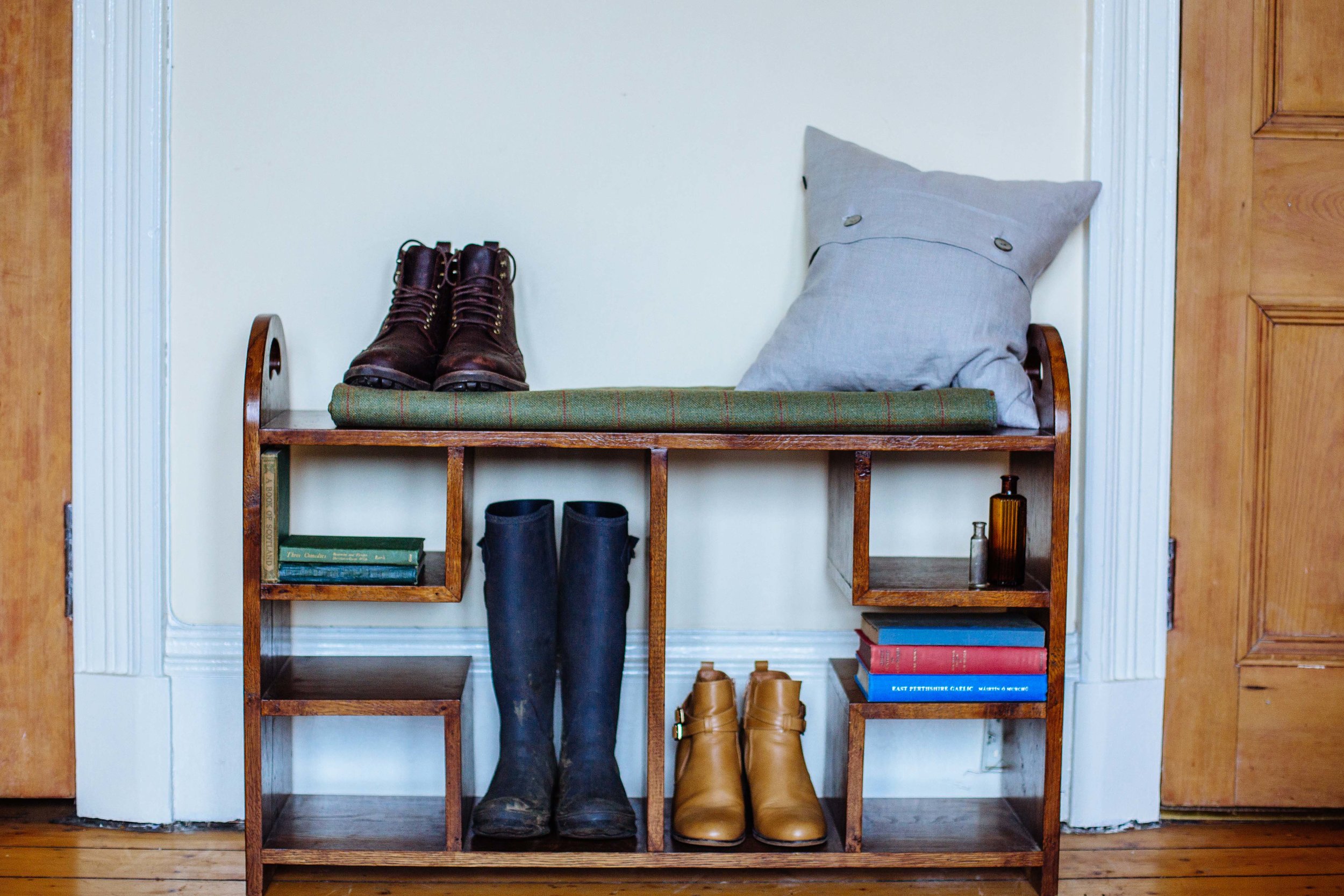 Made in locally sourced Scottish Oak, which has been overseen from tree to dried baton.
Alternatively high quality straight grain American Oak and Oak Veneered board is available.
It is finished in either a Dark antique Oak or Natural Oak oil.
Standard size 1100mm x 600mm x 300mm
It can be altered on request
Contact for prices.
Prices exclude delivery
Local and international delivery can be arranged.