The Cresent Cabinet
The Cresent cabinet was designed to enhance unused corners and forgotten about spaces. Designed in the Glasgow style and made of Oak, it is finished in a hand antique oil. With it's three shelves it can house a small library.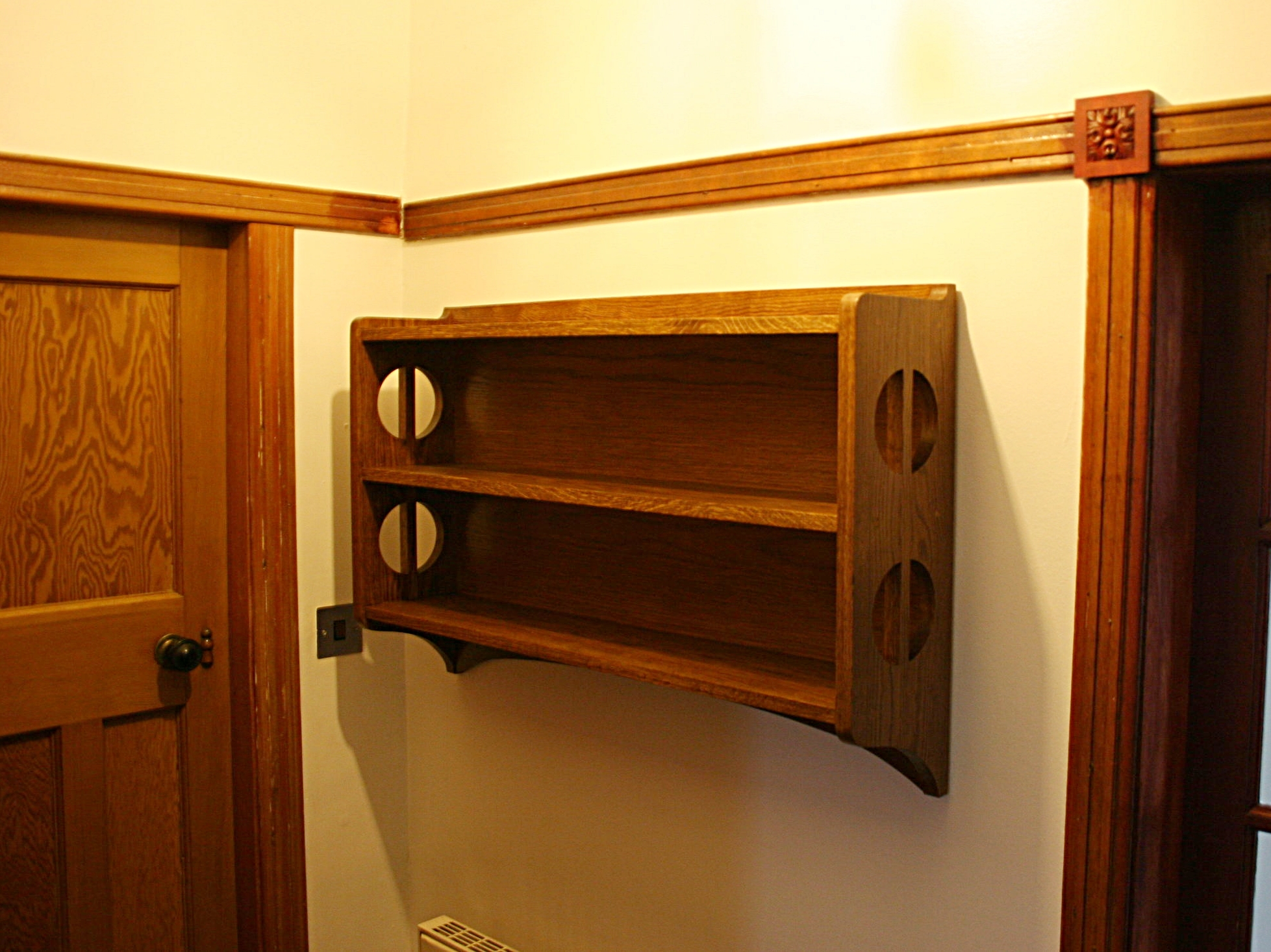 'Thank you once again for the lovely hanging shelf. It is lovely and I am really pleased with it. It is too nice to put things on!' Mrs McConnell, Glasgow
Made in either locally sourced Scottish Oak
or American white Oak.
Standard size 1000m x 210mm x 580mm
Contact for prices.
UK and international delivery can be arranged.